TRAVEL
Numo Ierapetra
Curiosity. Passion. Aesthetics.
Numo Ierapetra
Hotel Review
Curiosity. Passion. Aesthetics.
The FRNKOW Tanktop 01
The FRNKOW Boxer Briefs 01
A bohemian sophistication inspired by nature was the main idea behind Numo Ierapetra's design. The resort opened in summer 2021 in the southeast of the Greek island Crete. Its 132 rooms and suites connect the inside with the outside seamlessly, regaling guests with the colors, scents, and sounds of the unparalleled locale. Seventeen sprawling, low-rise guestroom buildings cascade towards the beach, effectively blurring the lines between the indoors and the outdoors.
Earthy, natural finishes complement the surrounding landscape with light gray tones, bringing to mind the beach outside, and gentle greens are inspired by the tamarisk trees adorning the area. The furniture in Numo Ierapetra is relaxed and versatile, with tactile materials and soft fabrics ensuring all surfaces feel like a warm invitation to touch. Arranged on the terraces are round beds for lounging on cool grey slate decking, while low chaise longues promise lazy afternoons spent under the olive trees.

The result is a resort that feels intimate and invites you to slow down and enjoy.
A secluded beach dotted with tamarisk trees, sunbeds, and cabanas, surrounded by trees and rugs piled with large, plush cushions, sets the pace for upbeat holiday moments. Numo Ierapetra's swimming pool, nestled within a 3,000qm bar and restaurant area, is the beating heart of the resort.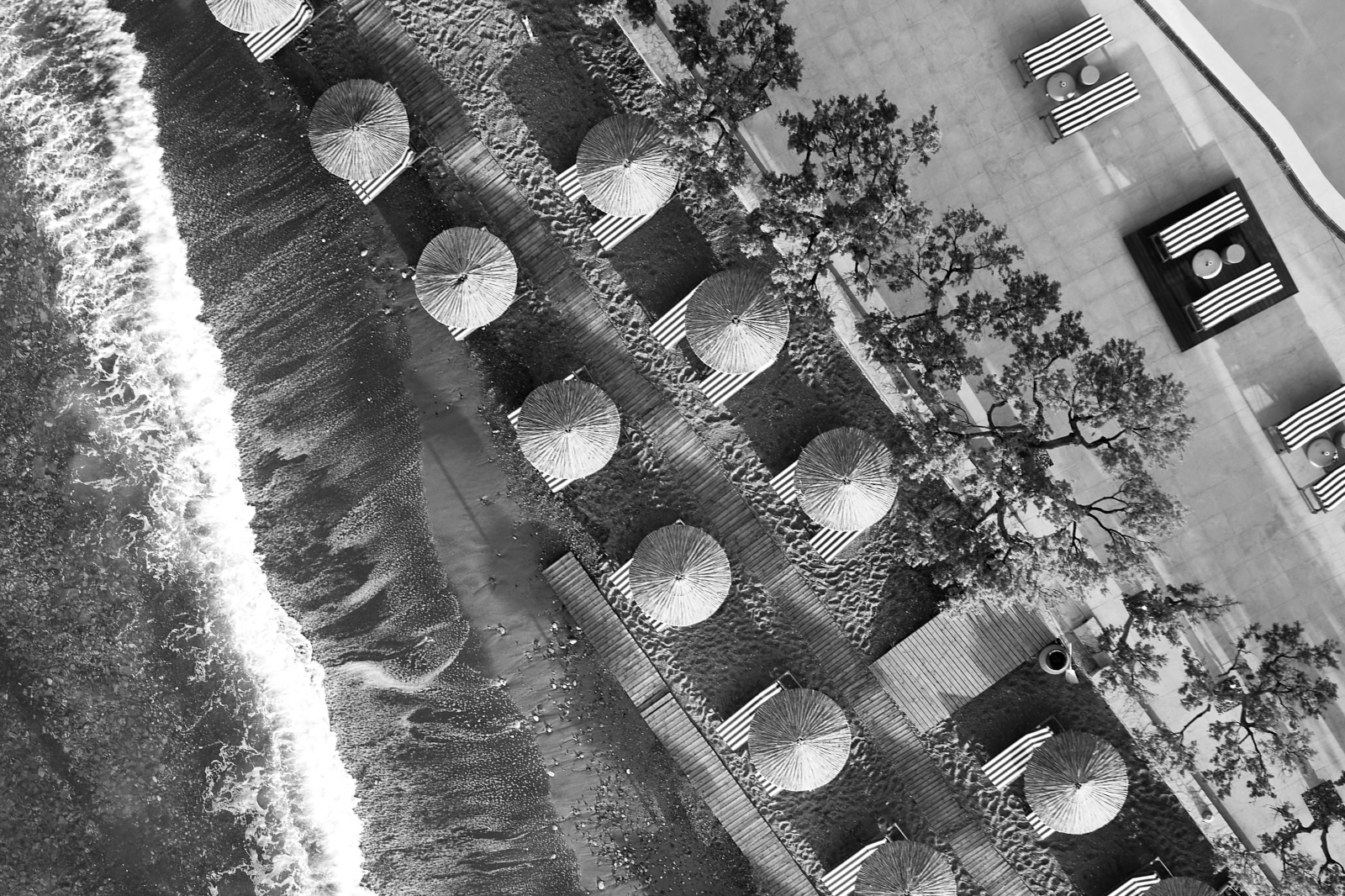 The two restaurant's menus are curated by young chef Konstantina Voulgari and serve traditional local dishes, served with a modern sensibility. Numo Ierapetra stands for contemporary Cretan fare with an emphasis on fine meats, as well as in the traditional meze/deli Kafenè, where guests can savor and purchase delicacies from local producers.

Ierapertra is Europe's the most southern city with the most hours of sunshine and the lowest rainfall ratio in all of Greece. Its unique location makes it a true year-round destination.
The FRNKOW Tanktop 01
The FRNKOW Boxer Briefs 01